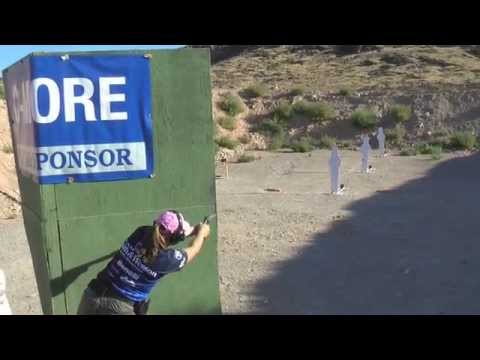 3 tags
4 tags
2 tags
4 tags
3 tags
Watch
2 tags
Wilson Combat Spec-Ops 9
A few months ago the Wilson Combat website announced "their new State of the Art Polymer 1911" and launched a naming contest for said pistol. Contestants were allowed to submit one name suggestion per person, the lucky winner would recieve one of these new babies to add to their collection. This week Wilson Combat announced the name of their new pistol, the Wilson Combat Spec-Ops 9. ...
Watch
(vie PEO Soldier) Here's a showcase of all the fun toys the United States Army gets to play with.
3 tags
4 tags
2 tags
2 tags
Watch
Here's a hilarious skit from The Daily Show with John Stewart about the gun market. Definitely worth a watch, even if you don't speak gun talk.
4 tags
Watch
Intense looking video
8 tags
Remington Model 597 VTR : AR-15 style .22 →
It's great to see all these companies release new .22lr chambered rifles and pistol in the recent few years. I see potential in the future of the firearm world with this new trend. I feel like it'll open new doors to the public. The price of .22lr alone will help make the gun hobby more affordable. The caliber is easy and fun to shoot for anyone without discriminating age or sex....
Watch
(via Magpul) Here's the blooper reel to upcoming Magpul Dynamics: Art of the Tactical Carbine Vol 2. The part at 4:22 made me spit out my juice. If you haven't yet, make sure you check out Magpul Dynamics: Art of the Tactical Carbine. It's an awesome 3-Disc DVD instructional series that covers a lot of carbine basics and some more.
Watch
(via steveohh) Here's a great video of a couple's range day. Beautiful guns, beautiful landscape, beautiful girl: The perfect date. Wish there were places like that to shoot at in California. Have a great Memorial's day everyone! Thank you to all past, present, and future service members and remember all they've sacrificed.
6 tags
Bushmaster ACR
So I watched Teminator: Salvation last night, and it has a very pleasant surprise in store for any gun nut. In a few background scenes you can see Barnes (Common) wielding the brand new Bushmaster ACR/Magpul Masada. I won't lie, it was exciting to see the ACR/Masada on the big screen. Probably the second best part of the movie. The first being the HK416 of course. I can't believe...
5 tags
5 tags
HK416 movie debut!!
Heckler & Koch's HK416 makes its debut on the big screen this weekend in Terminator Salvation. John Conner's (Christian Bale) HK416 is rocking a 14.5" barrel (guessing from pictures), YHM iron sights, and wearing a Surefire Milennium Universal Weaponlight and C-More TAC. I'm not really feeling the the C-More optics system on there on there. In an enviroment like the...
5 tags
Beretta 92FS/M9
This is not a review, but more of a revelation I discovered on my 92FS/M9 today. Whenever I do press checks on the 92FS, I ignore the cocking serrations in the front, and push the slide back from the front end. Yeah I know, the designers put the cocking serrations there for a reason. I don't know if I'm a pansy or what, but I've alwasy felt like the safety/decocker is a little...
6 tags